Our Foundation is a development centered and humanitarian organization seeking to promote sustainable development particularly through agriculture, food security, and preservation of the natural environment. Our Foundation avails Humanitarian services to the grassroots; through its work for gender parity and balance in all strata and sphere of human activity in Nigeria and to address infant and maternal mortality amongst economically and socially challenged segments of the Nigerian society.
Our Foundation also seeks to raise additional funds for augmenting the corpus of the foundation, if necessary through appropriate programs and receipt of donations from like-minded organizations, groups, and individuals, locally and internationally to support and advance the foundation's aims and objectives.
The Robur Community is comprised of a vibrant and ever growing network of grantees, Fellows, partners, coaches, and advisors. Collectively, they represent the backbone of the Foundation and the essence of who we are and what we do.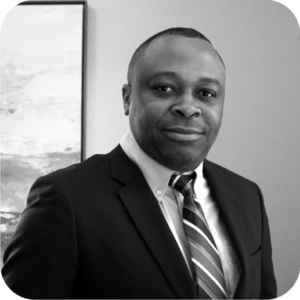 Chinedu Nweke, MD., MPH
Chinedu Nweke, MD., MPH is a Nephrologist (Kidney Specialist), Internist and Public Health Specialist with vast knowledge and experience from training across the globe including Nigeria, the United Kingdom and the United States of America. He had the opportunity to traverse great learning institutions including the University of Lagos, Nigeria, Bart and The London Hospital, London UK, Johns Hopkins School of Public Health, Baltimore Maryland, Nassau University Medical Center East Meadow NY, and Virginia Commonwealth University Health Systems, Richmond Virginia. Dr. Nweke is a founding Trustee of Robur Foundation Inc, whose overarching mission is to ignite the socioeconomic framework and enhance the potential of the disadvantaged and/or underserved subpopulations/communities across the world but particularly in SubSaharan Africa especially as it relates to education and health outcomes, girl child empowerment, agriculture, human capital development, skills, and technology acquisition and development. Dr. Nweke is the CEO/Founder of Village Seed Ventures (VSV), V Square Capital (VSC), Cowry Medical Group (CMG), Cowry Health (CH), American Clinical Trials (ACT) and Cowry Kidney Care (CKC), and he spends most of his time providing personalized medical services and particularly Home Dialysis therapies in individuals with Kidney Failure. As such, a major interest is the translational of these skill sets and expertise to the mission of Robur Foundation, through research and development, telemedicine/telehealth, and deployment of such Kidney Replacement Therapies especially Peritoneal Dialysis (PD) which is relatively efficacious and without the cost prohibitiveness of hemodialysis (HD), given the ever-increasing incidence and prevalence, and the ravaging morbidity and mortality from Kidney Failure in Sub-Saharan Africa. Dr. Nweke is also a serial entrepreneur, crowdfund aggregator, Angel investor and Venture capitalist with varying interest across Africa, particularly in projects with socio-economic impact, as he is passionate about empowering the underserved, creating and building employment and wealth. Notable among his interest include PricePointe Wholesale Club Nigeria, Architos Farms Ghana, AlumUnite USA/Nigeria, HashVest USA/Nigeria, AwaBike Nigeria, Secure Transactions Easy Payments [S.T.E.P] Nigeria, Yemaachi Biotechnology Ghana/USA and SwypeGlobal/Swypatune Nigeria as well as a handful of other interests in the Human Capital Development and Real Estate sectors. Dr. Nweke lives and works in Atlanta, GA, USA, although he is licensed in 3 states including Georgia (GA), Texas (TX), and Arizona (AZ). Dr. Nweke is happily married to Cynthia "Sola" Nweke and both are blessed with two children, whom they are forever grateful for and cherish with all their hearts. For more info:
Senior Vice President & Secretary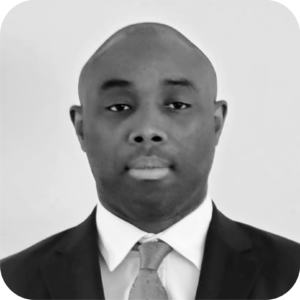 Oyinkansola Chukuka Tasie, Ph.D.
Researcher and Legal Practitioner. For more info:
Vice President - Education, Policy & Research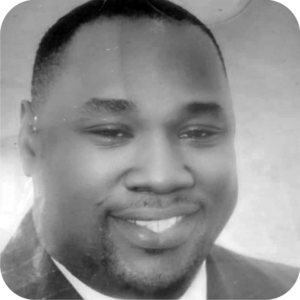 Anthony Umeh, MBA., MSc
Anthony Umeh is a renowned business development strategist having spent over 15 years in business development, research and economic development strategies within the financial (Banking) sector of Nigeria. Within those years, his competence and admired proficiency led to the growth of three prominent commercial banks (Standard Chartered Bank plc, Access Bank plc, and Citibank) where he served in different Business project development capacities. Anthony Umeh is quite knowledgeable about the socioeconomic challenges of Nigeria has embarked on personal and group-led research projects on the subject matter. His views about implementing a well thought socioeconomic framework for the Nigerian citizen have been vocalized through group discussions, radio programs and article writing on major National newspapers. His wealth of experience in managing consumer-related issues, Business process development as well as research and development in economic governance has adequately prepared him for the discharge of his duties in the foundation. As a build-up to his illustrious career, Anthony Umeh has attended several notable academic institutions, seminars and workshops. He has also served in various capacities as a project facilitator and guest speaker on several topics on business studies. His academic accomplishments over the years have included a B-tech Hons in computer science and mathematics from the prestigious Federal University of Technology, Akure, Ondo State, Nigeria. He went on to acquire a postgraduate Masters degree in Business Administration from the Nasarawa State University, Keffi, Nasarawa State, Nigeria. He also bagged an additional academic master's degree in business administration from Imo State University, Owerri. He is currently completing his doctoral studies in Business Administration at the Nile University, Abuja, Nigeria. He has attended numerous seminars and workshops on Business Development, Human Capital Development, Millenium Development Goals and various socioeconomic programs related to Sub-saharan Africa populations.
Vice President - Health, & Treasurer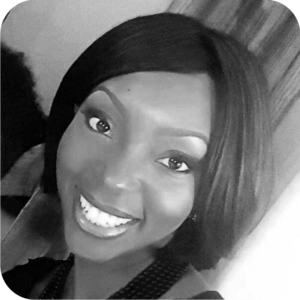 Ndidiamaka Okpareke, PharmD
President and owner of Olive Tree Pharmacy, Co., Rio Rancho's first compounding only specialty pharmacy. I compound specialty medications for men, women, children, and animals. I am located in Petroglyph Medical Plaza, across from Presbyterian RUST Medical Center. For more info:
Vice President - Governance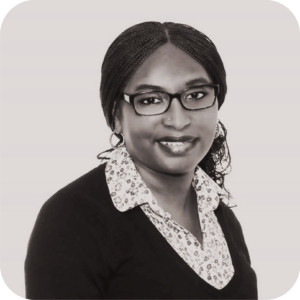 Sekyen Tyoden, LLM
President and owner of Olive Tree Pharmacy, Co., Rio Rancho's first compounding only specialty pharmacy. I compound specialty medications for men, women, children, and animals. I am located in Petroglyph Medical Plaza, across from Presbyterian RUST Medical Center. For more info:
Vice President - Projects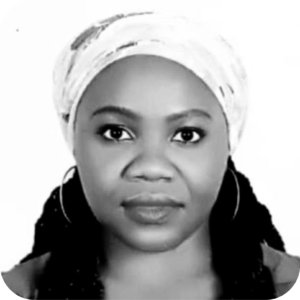 Ramatu Obansa, MSc
Engr Ramat Obansa is a project engineer at Africa Development Bank (AfDB) Project Management Unit (PMU) of Transmission Company of Nigeria (TCN) where she oversees the civil engineering section of the PMU. With over 8 years' experience in engineering project management, Ramat has successfully completed several power transmission projects at TCN and is currently overseeing over 11 transmission lines and substation projects under the Nigeria Transmission Expansion Program (NTEP) of the Federal Government of Nigeria. Ramat is a COREN certified Civil Engineer and Project Management Professional, graduating from the Federal University of Technology Minna, Niger State with a degree in Civil Engineering and a master's degree in Engineering Project Management from Lancaster University, United Kingdom. Ramat lives and works in Abuja, Nigeria. For more info: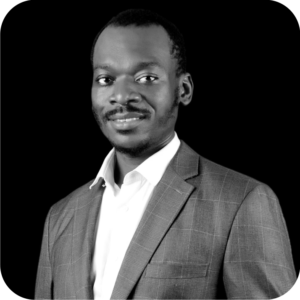 Collins C. Akumabor MBBS
Collins Akumabor is a General Practitioner, Digital Health Entrepreneur, and Telehealth Specialist with experience over fifteen years in healthcare; the latter five years honed in telehealth and telementoring. A graduate of the College of Medicine University of Lagos (MBBS) and Thomas Jefferson University (Telehealth Facilitator Program), he is conversant with HIPAA, GDPR, and SNOMED-CT. He is a Spokes of Project ECHO (echo.unm.edu) with activities channelled towards advocacy, health education, health insurance, recycling and environment. Collins is a lover of nature and an avid reader who promotes learning, relearning, and unlearning. He spends his leisure time with his wife and children. For more info: